SAILTEC - maritime competence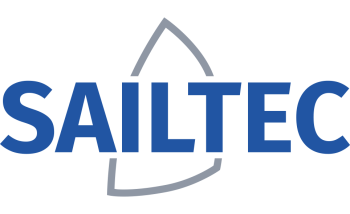 SAILTEC has been a specialist for boat, yacht, ship and rig technology since 1984. We are wholesalers and retailers, operating as an official factory representative for the manufacturers of most of our products, and we supply and service our branded products for the following applications:
Anchoring & mooring
Ship steering systems, engine & propulsion controls
Propellers, generator sets & disk brakes
Deck hardware
Plumbing valves & fittings, locks & latches
Poles, rigging & rig tuning products
Life on board, barbecue & safety
Lubricants & boat care products
Upgrades & spare parts for production yachts

Outsides of the the yacht & shipping industries, we deliver
Kobelt control systems to numerous branches,
Sta-Lok rigging products for architectural applications,
Surface protection products from Coverguard to various industries,
and we are Southco Marine distributors.

We hope you enjoy studying our portfolio. If you have any questions, we are happy to assist you personally at any time, of course also at the trade fairs we have been attending as an exhibitor for decades. Nearly all of our team members speak English fluently.
As of today, some of the deeply detailed technical information on this website (sections BRANDS and DOWNLOADS) is available in German only. You have the option to get this translated by Google. To do that, just click on the German flag at the top left. Then click on the Google Translate dropdown menu which now has become visible at the top right.
However, most of this site is available in English. If you are on the German site, click on the Union Jack icon at the top left. PRODUCTS/SHOP will give you a fully English online shop - including English product information, Login, Shopping Cart, Check-out, etc..
In our shop, you will always find something of interest
Our top categories