SAILTEC GmbH
The brand SAILTEC was established by Christian Gnass with the founding of SAILTEC GmbH, in 1984. Today Christian Gnass and Uwe Kosmehl are shareholders and managing directors of the company. Uwe Kosmehl manages the daily business. Christian Gnass is no longer active in the team, but is still closely connected with the company. As a senior, he occasionally helps out in the background.
Corporate concept is representing internationally important brands of the yachting & shipping industries, and supplying their high-quality technical products. Target groups are sailing & motor yachts, as well as work, fishing and government vessels. With our experience and our professional product range, we classify ourselves as specialists and are certainly one of the important technical suppliers in Germany's marine market.
Key accounts are our commercial customers. We serve and supply new construction and trade, dealers, consultants, designers and surveyors. Because of the niche situation and the technical complexity of some of our products, however, we are always happy to be directly available to end user customers, and we also look after them personally. In line with todays' online shop advantages, we have designed the PRODUCTS part of this website as an online shop, and we configured it in such a way that it is available to both our trade and end user customers as an information and shopping resource.
Our strengths - our services
Our team consists of skilled professional boat builders and active sailors. In over 30 years of business and sports activities, we have developed a considerable knowledge and experience potential - and we help our customers in tricky situations with pleasure and competence. Customer expectations are implemented quickly and according to requirements. In the time after delivery, we are a flexible service partner, who also has contacts to local experts, who like to help on site, quickly and professionally.
Association memberschip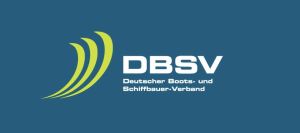 For decades, we have been, and still are, a member of the German Boat- & Shipbuilding Association.
Historical mile stones
1984

Foundation of SAILTEC GmbH in Hamburg. Acquisition of agent / general distributor agreements for HOOD SAILMAKERS and HOOD YACHT SYSTEMS. SAILTEC initially specializes in the supply of sails, masts and furling equipment. HOOD is at the time leading the world market as a manufacturer of such products.

1985

Hood is quickly and successfully establishing itself as a worldwide leading supplier of surfing sails. To succeed in the difficult market, Christian Gnass, who is an active regatta sailor but not a surfer, employs an external marketing company that markets this business for SAILTEC.

1987

Moving into larger premises, at the present location in Schenefeld. 200m off the western border of Hamburg. Strategically well located, just 20 minutes from the Hamburg airport and central station.

1989

Navtec rod rig and hydraulics new in our portfolio. With a Hood mast of over 60m length and the associated rig, furlers and sails, Sailtec delivers its second largest rig project over the years - for a 36m Sloop new building on the Weser river.

1991

Max-Prop in Italy names Sailtec their German propeller representative.

1992

With Lewmar, we are expanding our portfolio to include hardware & winches, and anchor systems are increasingly becoming an important part of our sales. At this time, we supply various new buildings in Turkey with hardware, anchor systems, masts, rigs, furling equipment & sails. These yachts are 50 '- 85' long.

1994

SAILTEC starts to represent Hall Spars. With the delivery of a carbon mast for a 48ft yacht, we are at the forefront of the technical development - with carbon masts, this 1994, still being something completely unusual for masts of this size.

1995

The Oceanair representation is being added to our portfolio. Oceanair began as a smallhatch & portlight blinds manufacturer, and will become a world leader in this product area over the years to come.

1996

SAILTEC takes over the Man Ship representation, offering its stainless steel hatch and portlight portfolio. A high quality product at very economical prices - and that is still true today, decades later.

Other new products in the portfolio: Magma & Ocean Saftey.

1998

We manage the delivery of a complete HOOD YACHT SPARS aluminum schooner rig for a new 54.5m yacht, which is being built in Bremerhaven for a German owner. A giant ship, and a giant project.

1999

SAILTEC supplies a textile awning system for a 139m super yacht built in Germany. This is the beginning of SAILTEC Custom Projects, a sister company that Christian Gnass will establish a few years later, as a global specialist company, specializing in the manufacture and supply of sun awning systems for super yachts.

2001

With Lewmar's acquisition of Whitlock, the world-renowned ship steering systems program adds to our product range, which is a perfect match.

2002

After more than 15 years with our own mobile service department and own service truck, we give up this service. In the early years our service car was traveling as far as to Greece. At that time, in Southern Europe, there was a shortage of yachting service professionals. Meanwhile, the car costs are so high, and the specialist density is so much better everywhere, that this service is no longer profitable.

2003

Additional brands in our portfolio: Forespar, Marlow, and Kobelt. The Kobelt product range extends SAILTEC's focus to motor yachts and commercial shipping. After SAILTEC originally had a rather sailing-technology oriented philosophy, this is a fundamental innovation for us, and brings us new customer groups.

2004

We introduce SAILTEC's own product development for carbon spinnaker poles, equipped with the Forepar UXP and UTR composite spinnaker pole fittings. Also new in the portfolio: Cooney Marine & OH Marine.

2005

Solimar assigns their representation to SAILTEC, an ideal brand to combine with our activities for the Whitlock product. Solimar is the Italian manufacturer of ship steering systems for sailing yachts.

Unfortunately, the attempt of a company founded jointly with Nordic Mast as German Nordic representative fails after only two years, as Rødekro does not comply with the agreements made. SAILTEC decides to give the mast business up, after having been in that business for 21 years. As efforts, risk and margin / profit are out of proportion here, lately.

2006

SAILTEC takes over the Max-Power representation, and develops into being a successful bow thruster supplier. Max-Power is known for good quality and innovative solutions, and is certainly one of the top-selling thruster products on the market.

2008

Southco, Sta-Lok & Coverguard new in our portfolio.

2011

Northern Lights offers us the factory representation. Again a challenge for the SAILTEC team, their generators are a sophisticated product - high quality and extremely reliable.

Uwe Kosmehl becomes co-partner and managing director. He now manages the daily business. First sign of slowly starting to focus on a generational change at SAILTEC ...

2013

To extend our motor yacht activities, SAILTEC takes over the Steelhead Marine representation. Deck cranes for larger motor yachts.

2018

The SAILTEC Online Shop has been in operation since 2009. In 2017, we revised it and combined it with our technical website, and in March 2018 we put a completely new SAILTEC webpage online.

2022

SAILTEC and WhisperPower enter into strategic partnership in the field of recreational and commercial shipping.
+
-