PRICE DROP: The external stern thruster EX40 Compact from Side-Power is now available for a special price of ONLY € 2,799 (incl. 19% VAT, plus accessories and shipping). You are SAVINGS € 343 !!! We would be happy to make you a complete offer - customized to your yacht! HERE you can go to the stern thruster.
Imprint
This site was commissioned by

SAILTEC GmbH
Hasselbinnen 28
D-22869 Schenefeld

Telefon: +49 40 822 99 40
Telefax: +49 40 830 42 79
E-Mail: info@sailtec.de
Authorized representatives:
Christian Gnass & Uwe Kosmehl

Register court: Amtsgericht Pinneberg
Registration number: HRB 3116
VAT ID: DE 134 805 608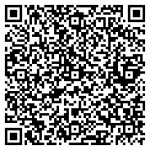 Technical implementation
Medien & Marketing
www.jens-hannemann.de
Photos
Photos in the shop were provided by the respective manufacturers.
Bavaria Yachtbau
Disclaimer
According to § 5 Abs.1 TDG, we are only responsible for our own content. For links to external content of third party providers we are only responsible under § 5 Abs.2 TDG, if we have a positive or illegal content of positive knowledge and it is technically possible and reasonable to prevent their use. We are also not obliged to periodically review the content of third party offers for their illegality or criminal liability. As soon as we learn about the illegal content of third-party websites, the corresponding link will be removed from our site. Furthermore, we would like to emphasize that we have no influence on the design and content of the linked pages. Therefore, we dissociate ourselves hereby expressly from all contents of all linked pages on the entire website including all subpages. This declaration applies to all links on the homepage and to all contents of the pages to which links or banners lead. Should contents of these Internet offers offend against valid copyright or the trademark law, these will be removed as soon as possible.
This website uses Google Analytics, a web analytics service provided by Google Inc. ("Google"). Google Analytics uses so-called "cookies", text files that are stored on your computer and that allow an analysis of the use of the website by you. The information generated by the cookie about your use of this website is usually transmitted to a Google server in the USA and stored there. However, if IP anonymization is activated on this website, your IP address will be shortened by Google beforehand within member states of the European Union or other parties to the Agreement on the European Economic Area. Only in exceptional cases will the full IP address be sent to a Google server in the US and shortened there. On behalf of the operator of this website, Google will use this information to evaluate your use of the website, to compile reports on website activity and to provide other website and internet related services to the website operator IP address will not be merged with other data provided by Google. You can prevent the storage of cookies by a corresponding setting of your browser software; however, we point out that in this case you may not be able to use all the functions of this website in full. In addition, you may prevent the collection by Google of the data generated by the cookie and related to your use of the website (including your IP address) and the processing of this data by Google by downloading the browser plug-in available under the following link and install